Our Climate Change & Society alumni have moved on to a variety of careers. Their paths have led them to work in communications, education, government, scientific and policy tracks, among others. Some examples include NOAA RISA, Mecklenburg County, Forest Service, Sierra Club, University of Connecticut. Others have chosen to remain in their current careers with enhanced knowledge about climate change and society.
A number of our students have also chosen to continue post-graduate studies at NC State as well as other institutions such as University of Connecticut.
---
Testimonials
Leah Kos, Climate Change & Society Alumni
NC State's One-year MS in Climate Change & Society is a highly rewarding program, providing students with the tools and experiences needed to succeed in the field of climate science. The effective blend of technical and applied courses, along with the invaluable capstone project, are unique characteristics that set this program aside from others. With a meteorology background grounded in technical science, the CCS program was critical in developing and expanding my climate science communication and outreach skills. I am especially grateful for my capstone opportunity where I worked with the City of Nags Head to help reduce overwash vulnerability to their transportation sector, as the knowledge and firsthand experience working with stakeholders was critical in preparing me for my former position as the Climate Assessment Specialist for the Southern Climate Impacts Planning Program (SCIPP). SCIPP is a NOAA Regional Integrated Sciences and Assessments (RISA) team, and works to increase resiliency and preparedness to weather and climate extremes across the South Central United States. My work focused on the assessment of stakeholder risk and vulnerability to these events, and how the use of climate hazard data can better meet the needs of users in decision making and adaptation efforts. The CCS program provided me with the right skills and experiences to excel in my career and I often apply the knowledge and lessons learned in my work.
Lisa currently works as Communications Manager for the USC Sea Grant
---
2022 Graduates

My path to falling in love with climate change is not the typical "since I was a kid" story. In fact, I started my undergraduate degree at Indiana University-Purdue University of Indianapolis to become a dentist like my father, uncle and grandfather before me. I thought fulfilling their footsteps was my destiny, but I was never fully committed to dentistry. Eventually I lost all motivation and knew it was time for a change, and after several "what should my major be" online quizzes, I decided to take an oceanography course and see if environmental science was the field for me. Two weeks into the class and I fell in love, however I was too far into my biology degree to switch my major, so I decided to take on Environmental Science as a minor and put all my focus and energy into the Environmental Science Field. I found a passion for studying climate and how it impacts extreme weather events and found myself wanting to tell others about it. I believe I was put on this planet for a reason and because of that, I have an obligation to protect her and to ensure her survival. Therefore, I decided to come to NC State, and I plan to continue my education here and achieve my Ph.D. so I can go on and educate the next generation of climate scientists. In my opinion, one of the biggest ways to mitigate climate change is to educate others and I believe I have an obligation to do so.
Jarod currently works as an ORISE Research Participant at US EPA
---
Max Cawley
I am an educator, researcher, evaluator, and science communicator with the Museum of Life & Science in Durham, NC. I'm a firm believer in participatory, democratic, and responsible science and dissemination, and I believe that anyone and everyone can, and should, contribute to our growing understanding of climate change and its myriad impacts. I'd like to help build better public understanding, public engagement, and public empowerment to take on pressing socioscientific issues that demand our attention and intervention, and I believe that building a more scientifically and climate-literate public is key to maintaining a healthy democracy into the future.
Max currently works as a Program Manager for Public Engagement with Science at the Museum of Life and Science
---
Grace Egly
I was born and raised in North Carolina and went to NCSU for my undergraduate career as well. My bachelor's degree is in environmental science with a minor in landscape architecture. My research areas of interest are in sustainable development and the impact of green spaces on gentrification. I am looking forward to a job where I can give back to my community whether that be from working with sustainable energy or policy development.
Grace currently works as a Buyer for Strata Solar
---
Mirren Hill
I have always had an interest in environmental conservation and climate change. Ever since I was little, I was the girl with the "go green" T-shirt and peace sign necklace. 5 years ago, I decided to take the leap to become vegetarian for conservation reasons. It gives me a little piece of mind knowing that this change in lifestyle ensures I have lowered my carbon footprint. I have also always had an interest in nature, outer space and anything earth science related. I love to travel and it is a goal of mine to visit every US National Park! To follow that passion, I earned my undergraduate degree in Geosciences with minors in Geology and Women's/Gender Studies from the University of North Carolina Wilmington in spring 2020. While there, I came to the realization that the courses I took on global change and climatology were my favorite, where I felt the most passion. I wanted to pursue that area in my graduate studies so it was perfect that I came across the Climate Change and Society program at NC State. I grew up in Cary, North Carolina so the Raleigh area is already home to me. As I have a science background, I am looking forward to learning more about policy, policy change and how we can implement those into society to really start to see some improvement, as well as communication to the public to make major steps in the right direction.
Mirren currently works as a Park Operations Specialist for the City of Raleigh Municipal Government
---
Veronika Maynard-Simon
I grew up very close to nature through my family having a vineyard and a large vegetable garden. After I moved to the US, I earned a Bachelor degree in Germanic Languages and Literatures with the concentration of Central European Studies. My husband and I started our first vegetable garden ten years ago and I learned so much about the amazing benefits of gardening on climate change including permaculture, companion planting, and pollinating gardens. Additionally, our no till and hugelkultur practices, also composting and cover crop practices are increasing carbon sequestration, trapping CO2 in the soil. . I also began educating my co-workers at NC State Transportation by planning and leading an Earth Month Challenge for the full month of April in 2019.  As a result, collectively as a department, we reduced our electricity usage and participants became more environmentally conscious in their habits. I continued my sustainability initiatives, which resulted in a surprising NC State Sustainability Award this February. This inspired me to research sustainability master's degrees and I was very excited when I found the Climate Change & Society Masters' program. I am looking forward to learning more about how to communicate sustainability initiatives to be able to facilitate long term and deep changes we need.
Veronika currently works as a Multifamily & Commercial Energy Efficiency Team Coordinator at Southern Energy Management 
---
Brittany Salmons
My interest in climate change began with it's impact on natural ecological systems but evolved to understanding how much of an impact humans had on the climate and the earth itself. I began my academic journey thinking that I would major in environmental science but I was drawn more to the decisions and actions that humans, throughout time, have taken to improve their own lives and the lives of others. A lot of these decisions, however, were based on a transcendentalist view of nature as infinite and unchanging. This outlook has become even more dangerous with increased development and the burning of fossil fuels. I believe in understanding how humans have understood and utilized the environment in the past in order to educate and improve the environment and how it is used by society today.  With this in mind, I decided to major in history and minor in environmental science in my undergraduate career and am now furthering my understanding of climate change and society through this program.
Brittany currently works as a ORISE/USGS Climate Science Translation and Communications Fellow at the Southeast Climate Adaptation Science Center
---
Nicholas Shanahan
When I started back at college as an older adult, I decided I would chart my academic path by simply following my interests. The first subject to capture my imagination was geology, which sparked a greater love for environmental sciences. At the same time, I began to look more seriously at the issue of climate change, and once I had started I could see the connections and the potential for disruption nearly everywhere. It seemed to me that there was a yawning gap between what the science was telling us, and our collective response to this knowledge. I decided to pursue this avenue further by getting my bachelor's in Sustainable Development with a minor in Geography from Appalachian State University, where I also worked for the Office of Sustainable Development. When I started my academic career at 31 years old, I was determined from the beginning to see it through to a master's degree, and the Climate Change and Society program at NCSU seemed tailor made for my interests and aspirations. Studying climate change and its implications for society is a sobering undertaking, yet at the same time I am energized by the timeliness and relevance of the issue and excited to be involved in a field that will allow me to pursue knowledge and understanding for the rest of my career. With regards to the climate emergency, what we do collectively in the coming decades will have reverberative effects for several generations. I can think of no other field to which I would rather dedicate myself.
Emma currently works as a Climate Research Analyst for Invest Appalachia
---
Emma Zawacki
Whether it was a desert in my backyard or a breathtaking mountainous valley, I have always had a reverence for nature. Humans being nature ourselves, I have always thought that sustainability is a way of life. Uncertain what I wanted to do with my professional career however, I received my bachelors in communications with a minor in psychology from the College of New Jersey in 2020. But the strong pull to work on climate change persisted and grew. Over the pandemic, I worked at a sustainability themed podcast titled Who's Saving the Planet where I was introduced to all kinds of professionals who were trying their best in their own sector to reverse climate change and promote sustainability. Eager to join their ranks, I found this CCS program that gives me the science background necessary to combine with my love for communication and launch myself into some of my dream careers. I'm excited to see what this program will teach me about the planet and myself.
Emma currently works as a Major Gifts Coordinator at the Center for Reproductive Rights in New York City
---
2021 Graduates
Susanne Cooper
For as long as I can remember, my life has centered around water and the woods. I grew up in Central Virginia, attending canoe camps and swimming competitively through my first year at William & Mary, where I majored in English.  My professional journey took me to Capitol Hill for two years as a legislative assistant to Congressman Hal Rogers (Ky), where I tracked legislation in education, agriculture, and housing. In Southeastern Kentucky, I saw first-hand the impact of coal mining on the environment and people. I earned an M Ed in Counseling from UVA and spent 13 years in Title 1 schools in Virginia and North Carolina.  I worked with children from rural and urban environments, migrant and military families, from wealth and from poverty. Most recently, I've been the head coach of a swim team. I've traveled with my family to other countries and have seen their approaches and attitudes toward climate change.  These experiences and an environmentally-oriented reading list have led to a desire to apply counseling theories to the conversations held between environmentalists, government officials, and local stakeholders in our communities.  I am looking forward to the Climate Change and Society program at NC State as a way of combining my various skills to address the challenges faced by our changing world.
Susanne currently works as an Academic Editor for Research Square
---
Nicole Esch
I have always known I wanted to have a career in science. From collecting "tree stars" in the woods as a kid (Land Before Time anyone?), to majoring in Biology and Journalism in my undergrad career at UNC Chapel Hill, I have always taken steps to make that happen. Along the way I discovered a love for writing, photography, and communication as well as a desire to help close the gap between science and minority communities. Though I use my spare time to pursue slightly selfish hobbies like bodybuilding and cooking, I hope my career will allow me to serve the public. I believe that NC State will give me the necessary tools to make me an apt communicator and a well-informed scientist.
Nicole currently works as a researcher in the Plant and Microbial Biology Department at NC State University.
---
Ryan Eldridge
Having lived in a small town on the southeast coast of Virginia my entire life, I spent most of my time on or near the water. From a young age I quickly realized that most activities I enjoyed doing (fishing, kayaking, boating, etc.) relied almost entirely on the weather being reasonable. This realization lead me to pursue an undergraduate degree in Meteorology at Virginia Tech. With my background being on more of the science side, I now look continue my education in the CCS program at NC State to gain more knowledge on the policy side of assessing environmental phenomena
Ryan currently works as a Transportation Planner with Triangle J Council of Governments 
---
Kimberly Kirkhart
I have always been drawn to climate change science and especially the sustainability aspect of the environment. After finishing my undergraduate degree in business finance and working in accounting, I decided I wanted to pursue something more impactful. I'd like to incorporate my undergraduate experience and past professional experience with my passion for climate. Businesses and corporations hold a large responsibility to the environment and it is important to keep them accountable and ensure their commitment to best practices is known. This has motivated me to pursue the Climate Change and Society program to actively create a more sustainable future through holding corporations accountable for their environmental impact.
Kimberly currently works as a Financial Analyst at Environment Resources Management (ERM)
---
Daniel Pantaleo
When I started my undergraduate degree in Public Health at the University at Buffalo, I was quickly drawn towards the environmental side of public health and was fascinated by the strong impact your environment has on your health. Climate change is currently one of the most significant public health crises, affecting people across the globe and will only continue to get worse unless something is done soon. From the CCS program, I hope to further understand the science behind climate change and the effects it may have on populations so I can share my knowledge with others and help to protect vulnerable populations.
Daniel currently works as an Environmental Technician at Smith Gardner, Inc.
---
Andrew Webb
I found my passion for climate change and sustainability through my combined interest and experience in science and social justice issues. Having grown up in the Blue Ridge Mountains of North Carolina, and working in outdoor adventure, I have a deep appreciation for nature and the environment. Scientifically however, my interest in astrophysics propelled me through my undergraduate degree in physics at Valparaiso University, where I gained experience in planetary nebulae and galactic research. Furthermore, over the past several years I have gained an intense interest in multiculturalism and international issues, which sent me to several countries around the world, including Senegal, where I lived and volunteered for a year. During this time I heard a call to learn about several intersecting social justice issues, including climate change. This CCS program is where all my interests and past experience merge, where I hope to learn more about climate change communication, better understand climate science, and navigate environmental policy in order to help shape the world into a more sustainable system on several levels.
Andrew currently works as a  PhD Graduate Assistant at Northern Arizona University
---
2020 Graduates
Jane Allen
Since beginning my undergraduate degree, I have been both fascinated and alarmed by the way humans have interacted with their environment. I received my bachelor's degree in Environmental & Sustainability Studies from University of Northern Colorado and now continue my education in the CCS program in an effort to better understand the climate crisis and what can be done about it. I am particularly interested in learning how to improve resiliency and adaptation for both the most vulnerable ecosystems and human populations in the face of extreme weather events and climatic changes.
Jane currently works as the Assistant Director of Climate & Energy Resilience at The Alliance Center in Denver, CO.
---
Jared Belvin
Having lived in a small town on the southeast coast of Virginia my entire life, I spent most of my time on or near the water. From a young age I quickly realized that most activities I enjoyed doing (fishing, kayaking, boating, etc.) relied almost entirely on the weather being reasonable. This realization lead me to pursue an undergraduate degree in Meteorology at Virginia Tech. With my background being on more of the science side, I now look continue my education in the CCS program at NC State to gain more knowledge on the policy side of assessing environmental phenomena.
Jared currently works as a Logistics Account Executive at Total Quality Logistics
---
David Glas
While earning my bachelor's degree in psychology at the University of North Carolina Wilmington, my proximity to the ocean opened my eyes to the nuances of our environment, and the importance of learning how our choices and inputs affect it. After driving through the flooded Lumber River on my way back to the city in the aftermath of Hurricane Matthew, as well as other events in 2016, I resolved to make progress toward workable solutions to the climate and environmental crises. I hope to become a much-needed bridge between scientists and laypeople during this pivotal next decade and beyond.
David currently works as a researcher for Climate Resilience Data Development and Analysis at EPA Office of Research and Development
---
Madison Teeter
Growing up in the military community, I had the opportunity to move to multiple places that allowed me to live in various diverse environments. From the beaches in Hawaii to the mountains in Kentucky I lived nearby, I was able to develop an appreciation for the environment while simultaneously fostering the need to help protect it. By having a political science degree with a concentration in environmental science, along with the knowledge I will gain in the Climate Change and Society program, I hope to be a fierce advocate for the environment by working for organizations that highlight the intrinsic value that nature has to offer all of us.
Madison currently works  as a Program Associate for Wetlands Watch in Norfolk, VA.
---
Phillip Martin
The environment has always been a large part of my life. Growing up on a farm, I have always been connected to in some part to the environment, and it has allowed me to really see how even little changes in the climate can have large impacts especially in farming. I received my Bachelors of Science degree in STS from NC State. While in undergrad, I took some courses that were related to climate change that really sparked my interest to wish to pursue this field further than my undergrad degree could take me.
Phillip currently works  as a County Executive Director Trainee at the USDA Farm Service Agency for Harnett County, NC.
---
Casey (Nelson) Kirby
Spending the first 10 years of my life primarily living outside of the U.S. due to my father's military career, I grew up being exposed to a variety of different climates. Moving to North Carolina in 2004, I then began to realize just how important the climate impacts were to the coast especially when my family was in such close proximity. I received a B.A. in English from The University of North Carolina at Chapel Hill and completed a second undergraduate here at NC State in STS. During my time at NC State, I took numerous courses dealing with the environment and climate change, which has only fueled my interest in continuing my education in a program that can combine my educational backgrounds. I am specifically interested in how we communicate climate change to the public, in addition to fostering resiliency in communities that may be more vulnerable to the effects of climate change.
Casey currently works as an Environmental Specialist for Triumvirate Environmental.
---
2019 Graduates
Albana Berisha
My eco-journey started during my undergraduate Environmental and Agricultural Management studies in my home country Kosovo, followed up by my Master studies in Mediterranean Organic Agriculture in Italy. So now, what is left for me is to attempt to save the Earth, or maybe just learn how to do so as a start. That is why the Climate Change and Society Progam is stimulating; its multidisciplinary nature will enable each of us to diversely contribute to such matters. Because, to be or not to be environmentally conscious, that is definitely the question.
Albana currently works as an Information Management Officer for Norwegian People's Aid 
---
Robert Bennett
I have always been passionate about the environment and later in life learned that I wanted to protect it. This program gives me a way to do just that by advocating for environmental policies that address the global issue of climate change.  I received my undergraduate degree in political science and a minor in environmental science here at NC State.
Robert currently works as a Policy Analyst for NC Sustainable Energy Association.
---
Aaron Burkhart 
I grew up in a small rural town in North Carolina. During that time he developed a love of the outdoors and a desire to protect nature for following generations. He received his undergraduate degree in 2014 in Environmental Technologies and Management. After college I worked in the solar industry and I am currently working as the Director of Business and Projects Development for a solar engineering firm.  My love of education brought me back to NCSU for a dual masters in Environmental Assessment and Climate Change & Society.  I am expecting to graduate Dec. 2019 to further my career in policy based work, preparing our society to better protect the environment, but also effectively adapt to climate change.
Aaron currently works as  the SVP of Business and Project Development.at Dorman Energy Services.
---
Lydia Campbell

I earned a Bachelor of Science in Anthropological Sciences from The Ohio State University. I have worked with food in various ways over the last 13 years—from growing it to serving it to teaching children's cooking classes. Since enrolling at NC State, I have been especially interested in how climate change may affect agricultural land and communities near the North Carolina coast.
Lydia currently works as the Project Director at Equiti Foods
---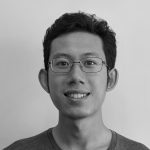 Jonathan Chan

Having grown up in California, Hong Kong, and North Carolina, I became conscious of the distinctive land use patterns in each setting and its alarming implications for habitat destruction and carbon emissions production. Receiving my B.A. in Chemistry at UNC Chapel Hill in 2017, I joined Climate Corps, a CA-based sustainability nonprofit fellowship program, where I managed a green workforce development program in the Palm Springs area, one of the US's rapidly growing desert metropolitan areas. I came to NC State to join the Climate Change & Society Program to better understand technical elements of improving climate resilience, as well as how to negotiate with the sociopolitical challenges of institutionalizing decarbonization for organizations and institutions in an equitable manner.
Jonathan currently works as a Senior Project Officer for CDP.
---
Fatu Morgan

Growing up as a child, I've constantly been fascinated by the world around me. Enjoying the diversity of the environment and the impact and contributions it has made to mankind. But as time flies by, the beauty of our environment seems to deteriorate rapidly. Natural disasters have increase with even more intensity, environments have shifted from one form to the worst, even some lives have evolved and other extinct, yet the questions of what is responsible and why is it happening now at this alarming rate, remain the biggest debate in our world today. Since then, I've been so connected and deeply interested in understanding our climate as a way of preparing myself to adequately make the best judgement on activities that would affect our environment. I pursued my undergraduate degree in Geology, which encompasses the application of knowledge in the natural sciences. My undergraduate coursework has prepared me mostly to realize that our environment is constantly vulnerable to everyday human activities, a view that many other pundits opposes. Pursuing my master's in Climate Change at the North Carolina State University was so exciting that I couldn't afford to miss the opportunity.
Fatu currently works as a Database Administrator for WSIP. 
---
Ashlyn Shore

My passion for environmental studies was sparked as an undergraduate while studying at NC State, so I was thrilled to be back as part of the Wolfpack to pursue the Climate Change and Society master's degree. My background is in Psychology and Environmental Science and I plan to one day merge those two fields in research and earn a PhD in Environmental Psychology. I hope that dedicating my studies to environmental conservation allows me the opportunity to make a lasting difference in the long-term preservation of this beautiful Earth that we all share.
Ashlyn currently works as the Communications Coordinator for the National Environmental Modeling and Analysis Center + Fernleaf.
---
Daniel Spruill
Being raised on the coast of North Carolina, I have always been fascinated by climate and weather phenomena. I received a BS degree in STS which taught me that no problem facing the environment can be solved through individual research. The Climate Change and Society Master program here at NC State really excited me, and through the program I learned how to be part of the solution.
Daniel currently works as an Engineering Technician at NC Capital Area Metropolitan Planning Organization
---
Crystal Yelverton
Crystal currently works for the Virginia Department of Transportation.
---
2018 Graduates
Veronica Fall
I earned my B.S. in Meteorology from Valparaiso University in 2013 and my M.S. in Meteorology from the University of Oklahoma in 2017 before joining CCS at NCSU.
Veronica currently works for the NC Sea Grant in Illinois.
---
Kyla Bloyer
My passion from a young age always gravitated towards weather phenomenon, upon completing my Bachelor's at North Carolina State University in Communications I began a career leading a team focused on press release editorial. Once I became aware of the Climate Change and Society program offered at NCSU I quickly enrolled and hope to utilize my communications background and strong enthusiasm for our environment to make an impact in our communities, overall education, and practices related to our climate.
Kyla currently works as a Communications Manager at the American Society for Adaptation Professionals
---
George Murdisson
George currently works as Sales Lead for Google Fiber.
---
2017 Graduates
Cara Geiger
My name is Cara and I am a weather and outdoor enthusiast! I got my Bachelor's in Science in both Meteorology and Ocean Sciences & Coastal Studies from Millersville University of Pennsylvania. My undergraduate research involved studying sea surface temperature using remote sensing. I came to NC State to master in Climate Change & Society and I absolutely loved the program!
ACE: State Climate Office of North Carolina
Cara currently works for NOAA Commissioned Officer Corps.
---
Kara Piarulli
I received my B.S. in meteorology from Millersville University and was excited to combine that knowledge with climate through this program.
Kara currently works for the NJ Department of Education.
---
Christian Erickson
I grew up in Vienna Virginia and earned a BA in Geosciences from Denison University in 2014. I'm interested in educating the public about science and climate change, and actively does so at his part time job at the North Carolina Museum of Natural Sciences.
ACE: North Carolina Museum of Natural Sciences,  Raleigh NC
Christian currently works for FEMA as an Emergency Management Specialist in the Preparedness Division.
---
Eric Wright
I began my undergraduate career studying civil and environmental engineering. My passions for math, science, and our environment were what led me in that direction. I changed majors my Junior year, to shift my focus more strictly to the realm of earth science, and earned my Bachelor of Science in Soil, Environmental and Atmospheric Sciences with an emphasis in Atmospheric Science. The Climate Change and Society Program at NCSU has been a unique experience and has given me a completely new perspective on the importance of climate information and how it can be used.
ACE: State Climate Office of North Carolina
Eric is currently an Energy Analyst at J. Pollock, Incorporated.